Our pledge
Providing a safe place for men to walk and talk across the UK.

At Focus4growth we want to help our clients make an even bigger impact in the world, and we want to play our part too. One of the ways we do it is by running a volunteer support group Walk & Talk 4 Men.
Walk & Talk 4 Men Vision:
To provide a safe place for men to walk & talk across the UK.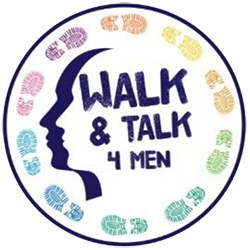 Walk & Talk 4 Men Mission:
To be advocates for Men's Mental health.
To inspire volunteers to make a difference in their local communities.
Walk & Talk 4 Men Values:
Removing the stigma around mental health
Helping Men find the courage to talk
Treating each other with respect, always
Inspiring support in our local communities
Being the change, we want to see in the world
Walk & Talk 4 Men is part of a national group of volunteers supporting hundreds of men all around the UK.
Justin set up the Cambridgeshire  group in January 2021 and it's grown from an initial group of 8 men to a regular group of 30-35 men who meet twice a month. The idea behind the group is to give men the opportunity to meet each other, walk in nature and talk about whatever is on their mind. The aim is to support men's mental health and wellbeing.  Most of our group use it to give themselves time to think, relax and recharge, leaving their phones and 9 – 5 life on hold for a couple of hours. There is no agenda, we talk about anything and everything. We all meet up prior to the walk starting, buddy up in pairs and then set off never knowing where the conversation is going to start or end.
 Justin has been joined by Steve Whitney who has become his partner in running the group. Justin said "The reason Steve and I do it, is to provide support for local Men. Having set up the group we're now connected with a wide range of support services for men including 2 other volunteer organisations doing outstanding work – Andy's Man Club and For Men 2 Talk. We signpost to other specialist organisations for support, like MIND and the Samaritans and of course local Health Care services if needed." The feedback from our group is amazing, with some saying that it provides a valuable lifeline for them.
If you or someone you know would like to be involved you are very welcome to join us.
Please visit our Facebook group at Walk and talk 4 men St. Neots for all of the details of our walks. You can join our WhatsApp group where we talk about the upcoming walks and provide support for men in our community.
Our walks are help at the Paxton Pits nature reserve in St.Neots, Cambridgeshire. If you know someone who would like to join us send them along.
We're here to be one pillar of support for local men and we believe in being a 'Force 4 Good' in our local community.
If you want to make a difference, start in your own community. You can ignite something special that makes you and your team feel part of something bigger than just your organisation and makes a positive impact in people's lives.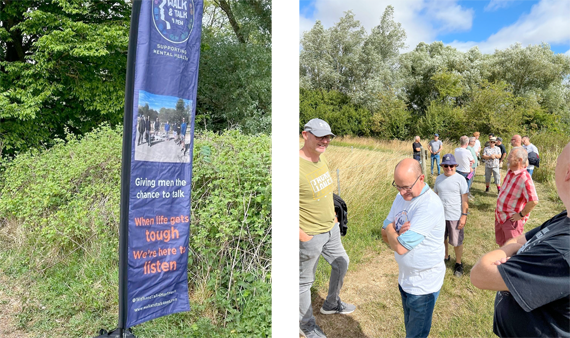 "When life gets tough, we're here to listen, often that's all any of us really need."