Join our growing communities…
Sign up to our weekly inspiring email and receive:
updates from our work with the world's fastest growing companies & teams

access to our Award winning tools, books and assets

our Growth Mindset program, completely free of charge (worth £295)
Sales Professionals – Sign Up
Dental Professionals – Sign Up
Justin Leigh, the Dental Growth Coach, is the founder of Focus4Growth.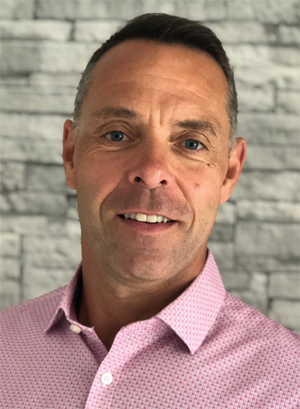 At Focus4Growth we develop 'Consultative Sales' training and 'Coaching Leadership' training programs based on our Award winning Academies and best-selling books Inspire, Influence, Sell and Inspire, Consult, Sell.
We're privileged to work with some amazing organisations who are the fastest growing businesses in their segment. Some of the businesses that work with us to inspire growth are, Align Technology, W&H, Septodont, Biohorizons Camlog, SDI, MiSmile Network and the British Dental Industry Association, and many more.
Our programs are designed with our clients in mind, to help them exceed their growth goals.
We start by inviting your team to complete our scorecard to assess their current performance levels. It's a great tool to measure strengths, blind spots and development areas.
There are common problems faced by our clients and we help them address the real challenges, focus on improving performance, which in turn drives the results they're looking to achieve. Once we understand the challenges, we work together to either design a bespoke programme for your company, or enrol you and your team onto one of our Award Winning Academies:
Once we understand the challenges, we work together to either design a bespoke programme for your company, or enrol you and your team onto one of our Academies: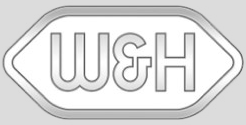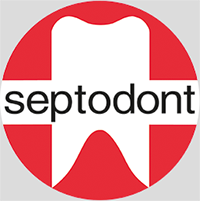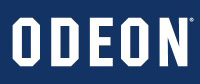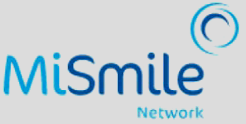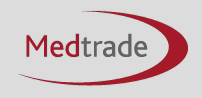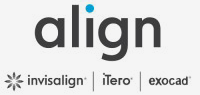 If you're looking for a high impact, engaging and structured approach to sales training that your team will find easy to adopt, then I recommend a conversation with Justin and the team at Focus4Growth."
Paul Wren, Senior Commercial Manager
Partnerships & Events – UK & Ireland – ODEON Cinema Group
Through a number of sessions, Justin quickly established himself, earning the trust and respect of our team, enabling him to influence them and their behaviour positively, engaging through a professional approach and using outstanding materials.
Michael G Cann
Managing Director – Septodont Ltd
Justin has all the very best traits you could hope to see in a leader and a coach. He is highly skilled in a variety of sales and strategic processes and is world-class in team-building, leadership with passion and accountability to change. The work he does delivers outstanding results.
Nav Kumar
EMEA Senior Commercial Manager, Align Technology
Each session with Justin compelled you to question your current approach, helping you develop new techniques to influence future performance.  A very inspirational course, the content, delivery and pace were perfect!
Gavin Knight
Chief Technical Officer, W&H UK Ltd
Justin inspires positive thinking and more importantly a positive self-worth. My team all came out saying that he had challenged them to change the way they interact on a business and personal basis making them even more optimistic, focused and proactive. 
Sonia Tracey
Managing Director, W&H UK Ltd
The impact the training and coaching has made on the team, and our business, has been outstanding.  Justin has such vast business experience, I would recommend him to any business owner or leader looking to reach the next level of performance.
Sian Jenkins
Head of Sales, Odeon Cinema
Every time Justin and I work together it forces me to raise my standards, to step up and be more. There aren't many people that can give me that level of clarity, and motivation and stimulate my growth.  That's what I get from working with Justin. 10 out of 10!"
Alex Hughes
Entrepreneur, Multiple Businesses
Following the training I noticed a much higher confidence in my engagement with clients and customers, as well as a greater appreciation of the psychology behind the human interaction involved in sales and marketing. During a very unsettled time (the Covid-19 pandemic) I beat all of my targets, and am on track to overachieve by 150% this financial year.
Tim Berrow, Global Product and Business Development Manager – Celox Medical
Justin has managed to introduce and reinforce many models which are tailored to our business. The whole team have embraced these and is actively using what has been learned in the day-to-day sales process and customer interactions. Already this is delivering positive results.
Christopher Moore
National Sales Manager, Acteon Group
Our sales team gelled quickly with Justin and engaged with the development programme. 12 months on, the approaches and tools we were introduced to through the programme have become key to how we manage customer relationships and drive the growth of our business.
Tim Price
Sales Director – Blink Medical
Justin has an enthusiasm and positivity that leaves people feeling uplifted. He's also developed models and principles that help to implement the ideas he shares. It's an unusual and valuable combination to energise people and have the tools to harness that energy into real results.
Sandeep Kumar, Invisalign Diamond Provider
and Founder of MiSmile
Since our Sales Training & Leadership Coaching we're seeing higher performance, better motivation and greater teamwork. The business is also growing at a pace we are delighted with. The future looks bright for SDI and we'll be working with Focus4Growth to help us further accelerate growth in the future."
Michael Farrow
European Sales Manager at SDI
Justin is the epitome of a growth coach and even over Zoom, has a unique way of delivering content that resonates with our audience and kick-starts action and progress.
Ali Meredith, Programme Director at The MiSmile Network
Justin has a positive energy that is matched by his business leadership experience, it's an incredibly valuable combination that can help transform business team's performance and results.  We look forward to working with Justin again in the future.
Roei Haberman – Chief Revenue Officer, NTT Data UK&I
Justin consistently delivers expertly taught workshops and keeps focus and attention with groups by delivering the training in a motivational, clear and engaging way. Any company that works with Justin will not regret their choice of choosing him as a sales training provider for their business.
Darryl Moore – Marketing and Communications Manager, British Dental Industry Association
Justin Leigh has decades of experience in sales, leadership, training and coaching. Both on a one-to-one basis and with large international teams he provides organisations with the insight and tools they need to build resilient, high-performing people. He has worked within many industries but now chooses to focus his energies in the dental sector.
There are 21 million professional salespeople in the world. Research shows that 55% of them don't have the right skills or training to be successful. That's over 11 million people who haven't developed the necessary skills or been provided with the right training to do their job well.
Justin's book, 'Inspire, Influence, Sell', aims to address the huge skills gap many sales professionals and leaders suffer from by teaching the right psychology, knowledge and systems to sell more effectively.